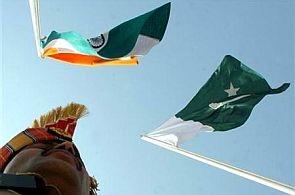 India is unlikely to be granted the Most Favoured Nation status before 2014 Lok Sabha elections and resumption of composite dialogue between the two nations, Pakistan finance minister has said.
Describing the recent meeting between the Prime Minister Manmohan Singh and his Pakistani counterpart Nawaz Sharif in New York last month as "excellent", the visiting Pakistan Finance Minister Ishaq Dar, told a Washington audience that Islamabad had to "put on hold" granting MFN status to India in view of the public pressure in the aftermath of the unfortunate incident on the Line of Control in Jammu and Kashmir.
"There are public sentiments. So we had to put it (MFN status) on hold," Dar said on Wednesday in response to a question at the Atlantic Council, a Washington-based eminent American think tank.
Dar further said that MFN status is unlikely to happen before the Indian general elections early next year and resumption of composite dialogue between the two countries.
"You have to take all things forward my friend. We are very keen to move forward and start the composite dialogue as early as possible. The meeting of the two prime ministers was excellent.
"But I do understand because of some practical constraints on the Indian side, it may be difficult for political parties to take steps to move in a proactive way. We are ready. We have no issues," he said.
Dar alleged that "there are certain hands" who always try to derail this process.
"On the MFN status, I think, with all due respect, India because of the elections is not ready to move the composite dialogue forward. I can't go into too much detail," he said.
"We had recent meeting with the Prime Minister Manmohan Singh. I was with the (Pak) prime minister. We have to give it a chance, after perhaps the new elections there. We are ready.
"First of all the incident that took place (on the LoC) created a lot of problems (and tension)," he said.