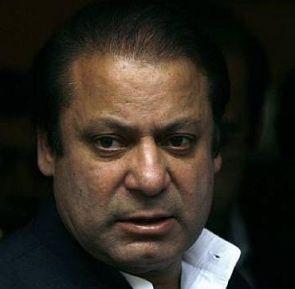 Imran Khan's Pakistan Tehreek-e-Insaaf party has suffered setbacks in country's biggest ever by-polls for 41 national and provincial assembly constituencies, in which the ruling PML-N appeared to have consolidated its position.
The elections ended yesterday with many women unable to vote.
The biggest setback came in the NA-1 constituency of Peshawar where after vote count concluded unofficial results showed that Ghulam Ahmed Bilour of Awami National Party had beaten his PTI competitor Gul Badshah by securing 29,178 votes. Badshah managed to bag 19,464 votes.
According to the Election Commission of Pakistan, 519 candidates contested for 41 seats -- 15 of National Assembly and 26 of provincial assemblies in the by-elections which were largely held peacefully and voting concluded at 5.00 pm local time.
The PML-N candidates scored notable victories in some constituencies but failed to again make headway in the southern province of Sindh where the Pakistan Peoples Party continued to dominate.
According to unofficial results, Shams-ul-Nisa of PPP was declared the winner over Riaz Shah Sherazi of PML-N in NA-237 Thatha, Sindh. The PPP candidate secured 81,510 while Sherazi bagged 61,538 votes.
Another PPP candidate, Shazia Mari was also leading in NA-235-Sanghar with 36,355 votes over her rival of Pakistan Muslim League-Functional, Khuda Bakhsh Daras.
Sardar Shafqat Hayat Baloch of PML-N has won the by-election in NA-68 Sargodha by defeating PTI candidate Malik Nazir Ahmad Sobhe.
But the PTI caused a major upset in capital, Islamabad where according to official results after conclusion of vote count in NA-48 constituency, its candidate Asad Umar was declared winner unofficially over his Pakistan Muslim League-Nawaz rival Chaudhry Ashraf Gujjar.
Umar bagged 48,073 votes whereas Ashraf Gujjar managed to secure 41,186 votes.