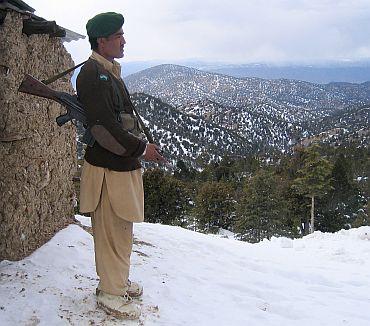 The Pakistan army killed at least 120 suspected terrorists in the North Waziristan tribal region during the Zarb-e-Azb operation.
The operation, launched a few days ago in the wake of the attack on the Jinnah International Airport in Karachi on 8 June that killed 38 people, including 10 attackers, and destroyed a tentative peace process between the Tehreek-i-Taliban Pakistan and the government.
According to the Dawn, it is a comprehensive operation against foreign and local terrorists who were hiding in sanctuaries in North Waziristan tribal region.
Director General of Inter Service Public Relations Maj Gen Asim Bajwa said that terrorists had waged a war against the state of Pakistan using North Waziristan as a base and had been disrupting national life in all its dimensions, stunting economic growth and causing enormous loss of life and property.
He further said that with the support of the entire nation, and in coordination with other state institutions and law enforcement agencies, these enemies of the state will be denied space anywhere across the country.
Bajwa added that the armed forces of Pakistan will not hesitate in rendering any sacrifice for the motherland.
The move comes amid mounting pressure on the Pakistan government to launch a ground offensive in the Taliban-infested North Waziristan tribal district following their brazen attack in Karachi.