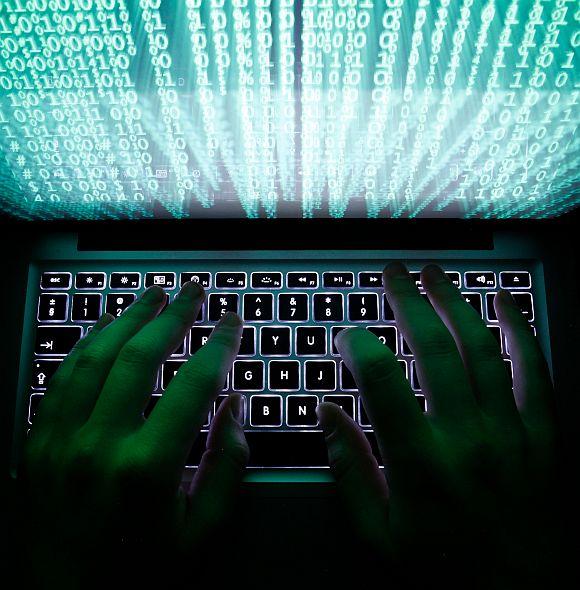 Has the spy program PRISM given the United States access to India's secret documents? The question has been on everyone's mind ever since details about the National Security Agency's controversial surveillance program broke out. Vicky Nanjappa speaks with security experts who tell him that snooping is an age-old practice that every country does and would continue to do.
While the Indian agencies are ascertaining the extent up to which the US has snooped on India, it is pertinent to note that no crucial records of the Indian administration have been compromised.
"We were aware that India being a major target for terrorists, makes it a major target of snooping. There have been many cases where the US kept a watch on several emails generated out of India through PRISM. Most of these were emails of suspicious nature and in many cases, information was shared. However, since we were aware that such snooping programmes were being undertaken by several nations, it was our duty to protect our secret data pertaining to administration and security," an officer with the Intelligence Bureau told rediff.com.
"It is done all over the world and we would need to deal with in the interest of the nation's security. Many nations, including the US have done it in the interest of their security and have owed up for it. I do understand that we are setting up something similar in the form of the Central Monitoring System, but the problem we face is that many view it as a way of dealing with political conspiracies unlike the US, which has used it solely for security purposes," said C D Sahay, former chief, Research and Analysis Wing.
But the former RAW chief added that lines should be drawn in such matters. "Snooping by the US is fine, but then when state security is in play then the means should justify the ends. There should not be intrusion of privacy and it should be ensured that there is no misuse. If a website or social network is being used by a terror network and the agencies manage to track it, then it justifies snooping."
"The heads of the organisations; be it in the US or India have so far ensured that restrain was exercised. We need to understand that terrorist intrusion into the web space has increased," said an intelligence source.
"In the days to come, we may have to deal with this issue and must understand that terrorism is interconnected, and many countries such as the US, the United Kingdom or Israel will be interested, since our part of the world is the epicentre for terror activities. We only have to ensure that we do not compromise on the safety of our secrets," he added.