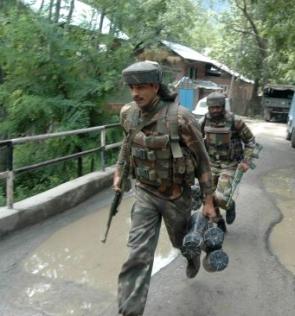 One army trooper was killed in a fierce encounter in a forest area in north Kashmir Kupwara district on Monday.
A senior police officer said troops of the Rashtriya Rifles and the police had jointly surrounded the forest area at Gagal in Lolab on Monday morning on specific information about presence of a group of militants there.
"During searches, hiding militants opened fire at the security forces triggering an encounter. One army trooper who was critically injured in the gunfight succumbed," the officer said. "Searches are continuing in the area," he added.
The northern army commander, Lt Gen D S Hooda commended the troops for the sustained operations to clear the area of the terrorist presence and paid rich tributes to the braveheart Lance Naik Dhananjay Kumar for the valour and courage displayed by him in the line of duty.
"Our hearts reach out to the family of the martyr and we pray to the Almighty to give them courage to bear this irreparable loss with fortitude," the general said.

Image: Representation picture