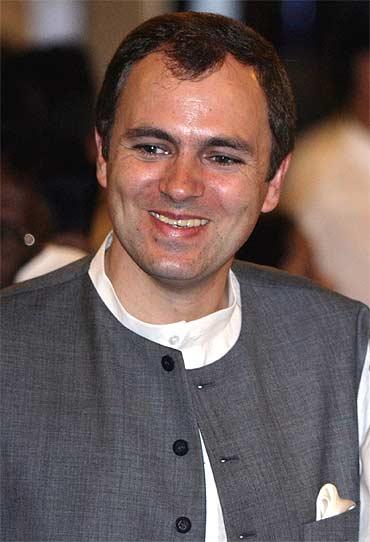 Jammu and Kashmir Chief Minister Omar Abdullah Wednesday expressed satisfaction over the recent statement by Union Home Minister Sushilkumar Shinde wherein he had said that 'the state government would be taken on board over the revocation of the controversial Armed Forces Special Powers Act.
Omar was taking to newsmen on the sidelines of the police award giving ceremony here this afternoon. The chief minister said that he was happy over the statement of the home minister.

The state government has been batting for partial revocation of the AFSPA from some areas of the state where violence had remarkably come down over the years.

However, the state government's efforts have met with resistance from the security agencies who opine that the overall situation in the State did not favour even a partial revocation.

Before the next assembly elections scheduled for late 2014, the ruling National Conference would like the revocation of the AFSPA at least from the capital cities of Jammu and Srinagar.