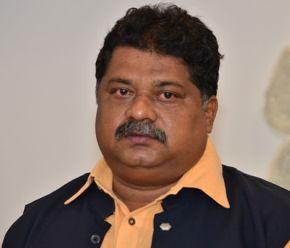 Days after a minister in the Manohar Parrikar-led government set off a controversy by denouncing "pub culture", a Bharatiya Janata Party leader has invoked mythology saying "pub and liquor are very much part of Indian culture" and opposed any move to ban them in the name of culture and religion.
The legislator, Vishnu Wagh said he would attend the upcoming session of the state legislative assembly, beginning July 22, wearing a dhoti in protest against Maharashtrawadi Gomantak Party minister Sudin Dhavalikar who has sought a ban on bikinis on beaches saying it is against Indian culture.
Wagh said he disapproved of the demands made by Dhavalikar who has also demanded a ban on entry of girls visiting pubs in short dresses. "I will attend all the days of the session wearing dhoti. Sudin Dhavalikar whose forefathers were wearing dhoti, should also do so, if he is really concerned about Indian culture," Wagh said on Wednesday in a reply to a query on Dhavalikar's statement on bikinis.
Dhavalikar, whose MGP is an ally of BJP in the state government, however, withdrew his statement on Wednesday evening following an outrage.
Taking on Dhavlikar, who had also supported controversial Sri Ram Sene chief Pramod Muthalik in "protection of Indian culture", Wagh said, "Pubs and liquor are very much part of the Indian culture and existed from mythological days.
"When gods and demons had amrut manthan (churning of sea in search of nectar), there were 14 things that were produced as a result of the churning process. One of them was liquor. There was a fight between demons and God over liquor," said the BJP legislator.
Even the sages would offer liquor to Lord Indra when they used to perform yagya (ritual) in ancient times. "These are mythological facts about our religion. Why do we need to oppose pubs and liquor in the name of religion and culture?" he questioned.
Though Goa Chief Minister Manohar Parrikar on Wednesday ruled out any ban on bikinis, he said that drinking in public places, including beaches will not be allowed to avoid nuisance.
Image: Vishnu Wagh from the Bharatiya Janata Party