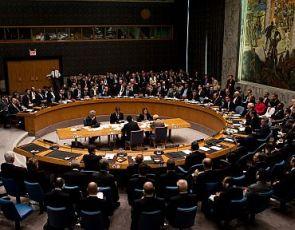 Saudi Arabia has not yet officially notified the United Nations about its decision to reject a seat on the Security Council, Secretary General Ban Ki-moon said.
In the first UN response to Saudi Arabia's decision, Ban said membership in the Council is a decision by member states.
"I have taken note of the media reports regarding the decision of Saudi Arabia. But I would like to caution that I have not received any official notification in this regard. I encourage all Member States to fully engage with the principal organs of the United Nations while advancing their efforts to improve their working methods," he told reporters.
Saudi Arabia had won unopposed a rotating non-permanent seat for two years at the 15 nation Council in elections held at the General Assembly on Thursday.
The other four nations elected for the two-year term were Chad, Chile, Lithuania and Nigeria.
In a first for the UN, Saudi Arabia rejected the seat citing "double standards" of the UN body.
"The manner, the mechanisms of action and double standards existing in the Security Council prevent it from performing its duties and assuming its responsibilities toward preserving international peace and security as required," a statement from the Saudi Foreign Ministry carried by the official Saudi Press Agency said.
Ban said membership in the Security Council is a decision by member states when asked to comment on Saudi Arabia's announcement.
On whether Ban would speak with the Saudi King over the issue, the UN chief said, "Let me think about how we handle this method. I understand that some Member States, particularly some concerned group of Member States, are discussing [this] among themselves. I will just very closely follow how Member States will decide on this matter."
He added that the UN is looking forward to working "very closely" in addressing many important challenges with the Kingdom of Saudi Arabia, particularly to bring an end to the war in Syria, help Palestinian people achieve a viable State, and to help the current transition in Yemen.