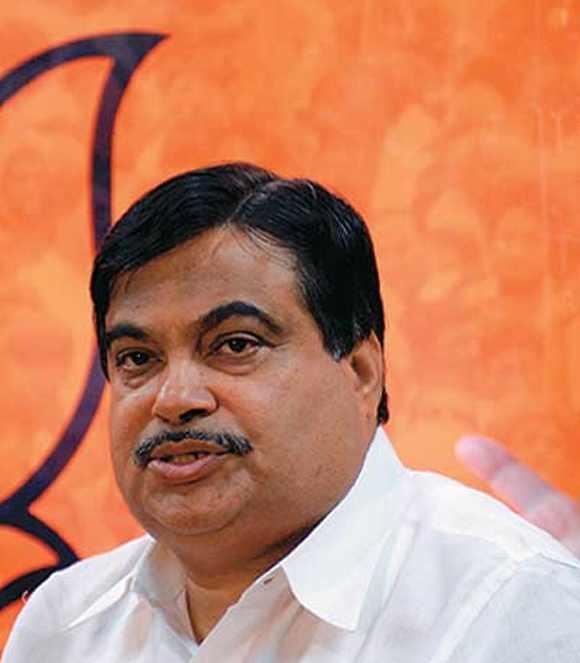 Bharatiya Janata Party leader Nitin Gadkari filed a criminal defamation complaint on Tuesday before a court in New Delhi against former Delhi chief minister Arvind Kejriwal for allegedly defaming him by including his name in the Aam Aadmi Party's list of "India's most corrupt".
The petition came up for hearing before Metropolitan Magistrate Gomati Manocha who asked Gadkari to record his statement in support of his complaint.

Read: Kejriwal lists 'India's most corrupt' politicians
After Gadkari's statement, the court also recorded the testimony of a witness, advocate Neeraj who appeared before the magistrate to back the BJP leader's complaint.
Following recording of the statements, the court posted the matter on February 22 for hearing arguments on the plea for summoning Kejriwal as an accused. "I will hear the arguments on February 22," the magistrate said.
In his petition filed through senior advocates Pinky Anand and Ajay Digpaul, Gadkari claimed that Kejriwal had levelled "false, baseless, scandalous and defamatory statements" against him, which had lowered his dignity in the eyes of the public.
"Such false, baseless, scandalous, fabricated and defamatory statements have been made with the ulterior motive and wrongful intent to malign and tarnish the image of the complainant and the same constitutes the offence of defamation under section 499 the Indian Penal Code, punishable under section 500 IPC," it said.
Gadkari also alleged that Kejriwal had "deliberately tried to malign" his image though "he is not involved in any wrongful or corrupt act."
"The news circulated and published on the basis of statements made by Kejriwal is per se defamatory and scandalous. He has deliberately released/published the aforesaid list of India's most corrupt mentioning the name of the complainant in a grossly irresponsible manner," he said.
The former BJP president submitted that he was constrained to approach the court as Kejriwal's remarks were carried by various newspapers and the electronic media.
"It is, therefore, most respectfully prayed that this court may be pleased to summon, prosecute and punish the accused person....for committing offence under sections 499 and 500 of the IPC...," Gadkari said.
He said that Kejriwal had issued a list of alleged "India's most corrupt" on January 31, this year in which he had named various politicians, including him.
Kejriwal "has deliberately and intentionally made the aforesaid scandalous statements which were published in print and (broadcast by) electronic media. The accused was knowing fully well and having reason to believe that such imputations will harm the reputation of the complainant and the BJP, which will help the accused to advance his vested political agenda and gain media attention," Gadkari alleged.
On January 31, Kejriwal had accused several politicians of being "corrupt" and said the AAP will field candidates against them in the Lok Sabha polls.
He had taken a jibe at BJP's prime ministerial candidate Narendra Modi and Congress Vice President Rahul Gandhi for allegedly spending over "Rs 500 crore on branding" and image-building exercises.

Image: BJP leader Nitin Gadkari was named by Arvind Kejriwal as one of the most corrupt politicians in the country