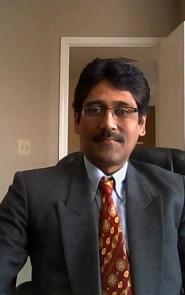 A 48-year-old man from Bridgewater, New Jersey, was charged with murder last week for allegedly strangling his estranged wife with a rope.
Prosecutors said Timma Kalidindi of Francis Drive was arrested for murdering Janaki Dantuluru, 43, an Indian Institute of Technology-Madras alumnus. Kalidindi, who was initially charged with attempted murder, was later charged with first-degree murder after his wife's death November 16.
Robert B Reed, judge, Somerset County, originally set the bail at $500,000, but with the first-degree murder charge, the bail was increased to $1,500,000 cash only. Kalidindi remains lodged in the Somerset County Jail in lieu of bail.
According to police records, November 14, at approximately 7:48 pm the Bridgewater police department received a 911 call from a Francis Drive residence reporting an active dispute.
The caller described hearing screams and loud noises from an apartment. When officers reached the apartment, Kalidindi met them at the front door and voluntarily surrendered.
An unresponsive Dantuluru was found lying on the floor of the garage with a braided rope wrapped around her neck.
The victim had no pulse and was not breathing, but the two officers were able to resuscitate her.
The Somerset Medical Center Intensive Care Unit and the Bradley Gardens Rescue Squad transported the victim to a local medical center. She succumbed to her injuries November 16.
It was not immediately known how long the couple was estranged or what prompted the attack. Women's rights organisation Manavi said the organisation was distressed and outraged at Dantuluru's brutal murder.
"Dantuluru's untimely death is a clear warning of the devastating effects of domestic violence on families and in our communities," a statement from Manavi said.