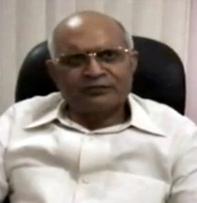 The National commission for Women has taken cognisance of the complaint made against Samajwadi Party leader Narendra Bhati for his alleged improper comments on Indian Administrative Service officer Durga Nagpal.
NCW chairperson Mamata Sharma said she has received a complaint and will take necessary action after an inquiry.
Nutan Thakur, the Lucknow-based social activist who had complained to the NCW against Bhati, said, "I have been communicated verbally that the commission has taken cognizance of the complaint lodged on Saturday and has sent a letter to Jawed Usmani, chief secretary asking him to present a detailed report in the matter."
Thakur, however said she is not happy with inquiry being entrusted to UP government and she will further ask the commission to inquire into her complaint on its own.
In her complaint against Bhati, Thakur raised objections over the alleged usage of words like "aurat" and "behudgi" against the suspended IAS officer, who clamped on sand mining mafia in Gautam Budh Nagar, in a video footage.
The video footage of the SP minister showed him bragging how he got the IAS officer suspended in 41 minutes.