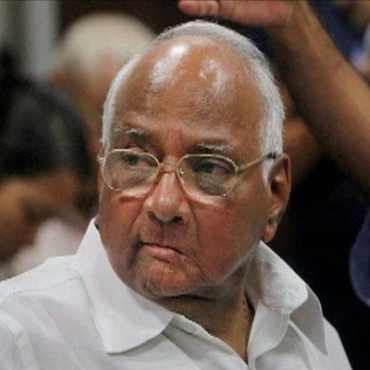 Making it clear that his party had not sought Maharashtra Chief Minister Prithviraj Chavan's removal from the post, Nationalist Congress Party chief Sharad Pawar on Friday said that he was, however, not averse to the idea. "NCP has not demanded (to Congress) that Chavan be replaced," Pawar said.
His comments came on a day when Chavan said he was not aware of any decision by the Congress high command to replace him after the party's dismal performance in the Lok Sabha election.
"It is the prerogative of Congress to change their leader (Chavan). They will consult us when they take the decision. I won't deny that the issue was discussed," Pawar said. "The Congress leadership wants me to lead the joint campaign of the two parties for the Assembly elections," Pawar said.
Pawar, former Maharashtra chief minister said he had held meetings with Congress leaders A K Antony and Ahmed Patel recently to discuss preparations for the assembly elections.
Asked to comment on reports that former Union Home Minister Sushilkumar Shinde may replace Chavan as chief minister, Pawar said, "There is no cause for us to oppose if Shinde comes (as CM). However, we have not demanded that the CM be replaced."
Pawar said he did not foresee any problems when Congress and NCP leaders discuss seat-sharing for the assembly polls. The alliance government, into its third term, faces elections in October.
Pawar also hinted at "some changes" in the NCP in the next few days. "At the organisational level, we will make some changes as part of preparations for the elections. We will also make some changes in the ministry with the objective of getting ready to face the polls," he said.
The former Union agriculture minister expressed surprise over the rising onion prices despite a satisfactory crop. "I know for a fact that we have had a very good onion production in the country. I also know that there is sufficient storage. Despite this, the prices are rising," he said.