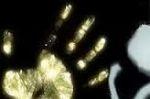 The police on Friday arrested two persons for their alleged involvement in the Muzaffarnagar acid attack case in which four sisters, all of whom are teachers, were severely injured.
Babar Jang, the brother-in-law of the victims, was arrested along with one Javed from Kandhla town of the district, Shamli SP Abdul Hameed said in a press conference.
During interrogation, they disclosed that they had hired two persons for the purpose, Hameed said, adding efforts are on to arrest them.
The sisters – Kamerjahan, 26, Ayisha, 25, Isha, 23 and Sanam, 20 -- were attacked on April 2 when they were returning from a local college after board examination duty.
Isha, who was shifted to SirGangaRamHospital in New Delhi with a badly damaged eye, was today discharged after a successful surgery which reclaimed her vision.