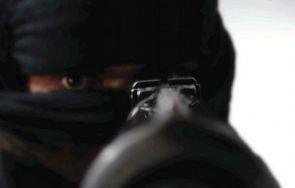 Loopholes, lack of crucial evidence and lighter charges filed against those arrested in connection with the assassination of right-wing leaders are indicators of the NIA not being confident about its investigation. Vicky Nanjappa/Rediff.com reports.
If sources are to be believed, the case against 14 young men arrested in Bengaluru, Hyderabad, Hubli and Nanded for conspiring to assassinate right-wing leaders in 2012 has not shaped up how officials would have liked it.
These men were arrested by the Bengaluru police in connection with a plot to murder right-wing leaders for threatening their religion. The National Investigative Agency filed a chargesheet in February 2013. A supplementary chargesheet was filed 10 days ago, but sources say the NIA is not happy with the manner in which the case has been handled.
The first sign that the case is on a weak footing is that the men have only been charged with promoting enmity among religions, which attracts a five-year term. Normally, in cases of criminal conspiracy, punishment of life imprisonment is sought.
Secondly, the Bengaluru police initially believed that the men belonged to the Lashkar-e-Tayiba, but later changed its tune, saying the accused owed allegiance to the radical Islamist group, the Harkat-ul-Jihad-al-Islami.
When the NIA took over the case, it dropped charges against three men for lack of evidence. This threw a shadow of doubt over the case and the manner in which it has been handled.
Further, the NIA failed to file a case against Dr Usman Ghani, considered the mastermind behind the plot. Dr Ghani, 37, is based in Saudi Arabia. The government requested their Saudi counterparts to place him under arrest and deport him to India. But Dr Ghani was released when the Indian agencies failed to produce a convincing case for his extradition.
The NIA, sources told this correspondent, believes the case does not have much weight without Dr Ghani's arrest and extradition. The confessions that link Dr Ghani to the case are inadmissible in a court of law.
NIA agents accuse the Bengaluru police of bungling up the case, and say the task had become that much harder for the agency.
Image used for representational purposes only.