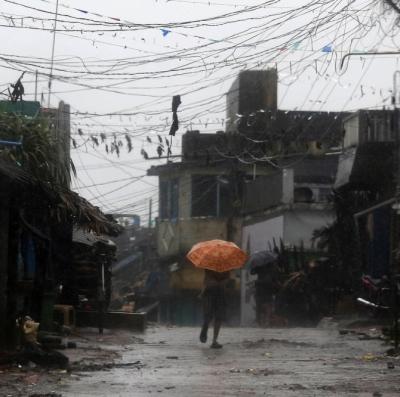 Andhra Pradesh seems to have largely escaped the fury of Cyclone Phailin, which crossed the coast near Gopalpur in Odisha at around 8.25 pm.
Andhra Pradesh Commissioner for Disaster Management T Radha told reporters that the impact of the cyclone was restricted largely to Srikakulam district in the immediate vicinity of the point of landfall of the cyclone.
"Vijayanagaram was also partially affected but there was no impact on Visakhapatanam. There was no rain or wind in Visakhapatanam," he said.

Some part of Srikakulam experienced winds of 160 km per hour at the time of the cyclone hitting the coast. Many trees, especially coconut and banana orchards, were damaged extensively.

Power supply was disrupted across entire northern coastal Andhra region comprising three districts of Srikakulam, Vijayanagara and Visakhapatanam.
Srikakulam may also face flooding as heavy to very heavy rains have been lashing the region since Friday.

The true extent of damage caused by the cyclone will emerge only after daybreak, said officials.
Image: A man tries to cover himself with an umbrella during heavy rain brought by Cyclone Phailin as he moves towards a safer place at the village Donkuru in Srikakulam district ' Photograph: Adnan Abidi/Reuters