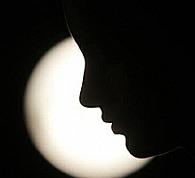 A proposal of the Women and Child Development Ministry to give greater powers to the National Commission of Women has faced legal hurdles as the law ministry has raised queries on the move.
Sources in the government said the law ministry has flagged certain issues relating to proposed power which are likely to be communicated to the women and child development ministry shortly.
If the WCD ministry is able to satisfy the queries, the proposal will reach the Union Cabinet for a final call next week.
The WCD ministry wants to give NCW powers on par with National Human Rights Commission to effectively deal with cases of violence and harassment of women.

As per the proposal, ignoring summons of NCW may land the offenders in jail.
As per the proposal, NCW would be given exactly the same rights as NHRC. The WCD Ministry has also proposed appointment of judge or lawyer as chief of NCW instead of current practice of political appointees heading it.
The WCD ministry wants NCW to be an effective body so that it can recommend jail and refer cases to court.
Other amendments also include that services of police officer not below the rank of a DGP must be provided to the commission
The WCD ministry has also proposed that the commission should have the power to seize documents relating to investigations.