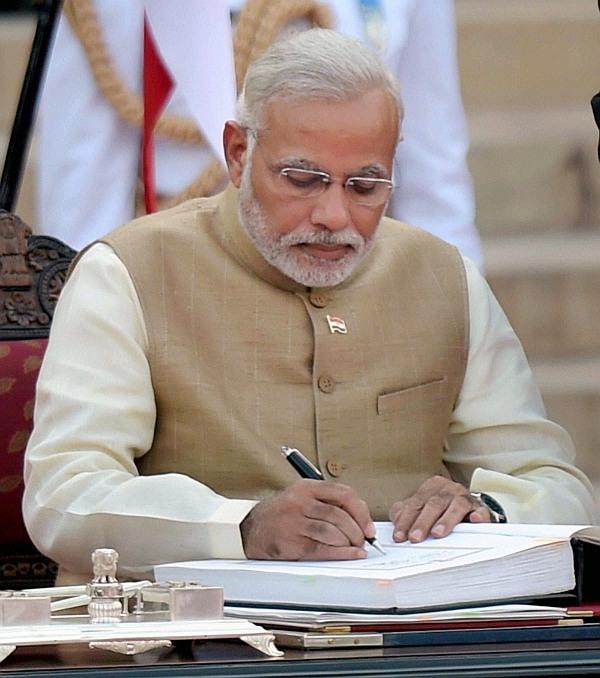 Aiming to expedite the decision making process, the Cabinet secretariat has fixed a time-frame of two weeks for completing inter-ministerial consultations on Cabinet notes.
Instructions outlining the process for inter-ministerial consultations on Cabinet notes were issued by the Cabinet secretariat a few days ago.
It has been clarified that in case a ministry or a department is unable to respond to a draft Cabinet note within two weeks, secretary concerned could be required to give reasons "for not having been able to provide the comments in time" at the Cabinet meeting headed by Prime Minister Narendra Modi.
The move is expected to end delays in finalisation of Cabinet notes and ensure that the proposals are promptly taken up for consideration at the highest level.
At present, a ministry initiating a draft Cabinet note for inter-ministerial consultations more often than not needs to send reminders repeatedly to counterparts to obtain their comments.
It has been also decided that all the final Cabinet notes received by the Cabinet secretariat till Thursdays will be taken up for consideration in the following week. The Union Cabinet usually meets on every Wednesday.
Further, after sending a single copy of the final note to the Prime Minister's Office and the Cabinet secretariat, the time of seven working days for forwarding the requisite number of copies to the Cabinet secretariat has been revised to three days.
The Narendra Modi-led National Democratic Alliance government is taking several steps to fasten the process of decision-making. The prime minister has asked secretaries to make direct contact with him in case of any important policy decision.
Image: Prime Minister Narendra Modi