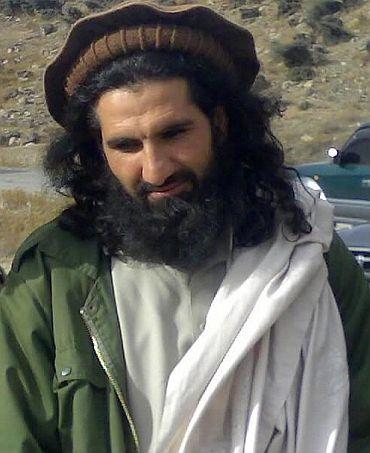 The Pakistani Taliban on Saturday named Khan Syed Mehsud alias Sajna as its new chief, a day after a US drone strike killed its former leader Hakimullah Mehsud in the lawless North Waziristan tribal region.
The decision was taken at a meeting of the Tehrik-e-Taliban Pakistan's Shura (council), media reports said.

Most of the members of the council were present in the meeting held at an undisclosed location though all could not attend it.
All 43 members of the Shura attending the meeting voted in favour of Sajna, militants sources were quoted as saying by Dawn News. It said the election was not confirmed by factions of the militant grouping.
Sajna, 36, is believed to have been involved in an attack on a naval base in Karachi and is credited with masterminding a 2012 jailbreak in which the Taliban freed nearly 400 inmates in the northwestern city of Bannu.
"Sajna has no basic education, conventional or religious, but he is battle-hardened and has experience of fighting in Afghanistan," an official had said earlier.
Sajna was heading the South Waziristan Taliban.

The council considered four names for the top post, including Sajna, Umar Khalid Khurasani, Mullah Fazlullah and Ghalib Mehsud.
Mohmand Taliban chief Umar Khalid Khurasani was a strong contender as he was the only surviving senior commander who had directly led operations under Hakimullah.
Mullah Fazlullah, chief of the Swat Taliban, was another possible choice but he is currently in Afghanistan.
Hakimullah, in his mid 30s, and five other Taliban militants were killed and two others wounded on Friday when a US drone targeted a compound as he left a meeting in Danday Darpakhel area of North Waziristan. They were buried today at undisclosed locations in different parts of North Waziristan.