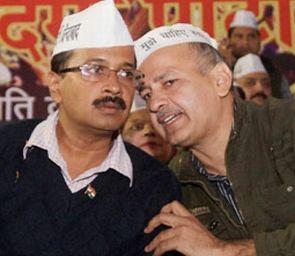 Ministry of External Affairs on Monday rejected Chief Minister Arvind Kejriwal's claim that a Ugandan official had met his Law minister Somnath Bharti in connection with an alleged sex racket, and said Aam Aadmi Party was playing with the "reputation" of India.
Hours after Kejriwal produced an internal letter purportedly written by a Ugandan official to his government mentioning an incident of a Ugandan woman being "duped" on pretext of a job offer here and forced into prostitution, the MEA said the letter was of June 2013 and since then that government has never raised this issue with India.
"We have been told by the Ugandan mission that none of its officials have met Delhi government ministers," Official Spokesperson in the External Affairs Ministry said.
Meanwhile, External Affairs Minister Salman Khurshid said the Aam Admi Party was creating problems with the friendly countries.
"It is completely wrong (that any Ugandan official has met AAP leaders). They are not here. The High Commissioner is not here.... I am accustomed to seeing these kind of letters which they transpose and play around with. This is a letter of June 2013....
"It is sad that they are playing with country's reputation. You are playing with country's relationship with friendly countries. I cannot think of anything greater in terms of betrayal of this country then what is being done."
Kejriwal, who is on a dharna outside the Rail Bhavan in the heart of the capital, had claimed that a woman official from the Uganda High Commission came to Bharti and gave him a letter regarding the alleged sex racket in the city.
According to the chief minister, the woman told Somnath Bharti, "You did very well. Many women from our country are being trafficked".
With the letter, Kejriwal tried to vindicate his government's and Law Minister's action against the alleged prostitution and drug peddling racket in Khirke extension and Malviya Nagar.