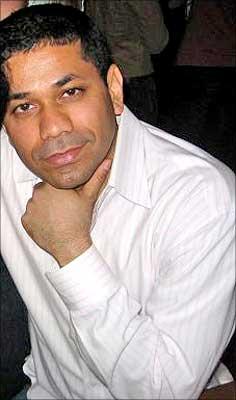 When former President Bill Clinton unveiled last month a pricing agreement between the Clinton Foundation and a consortium of four Indian and two Chinese companies that is envisaged to make malaria drugs available to millions of the world's poor, a little known fact was the identity of the negotiator of the deal.
Inder Singh, 31, director of the Drug Access program that is part of the Foundation's HIV/AIDS Initiative, took a unique business approach to a major global health problem, negotiating the price cut of an artemisinin-based combination therapy (ACT) for malaria by a third while slashing the price volatility of artemisinin, a vital ingredient for the therapy, by 70 percent.
Clinton told the media that 'we have reached agreement with the suppliers at every level of the production chain, from the extraction of the raw ingredient to the manufacturer of the final drug, to allow for sustained and lower pricing. Nearly every life lost to malaria could have been saved with access to effective medicines. My foundation has helped organize markets for HIV/AIDS drugs, and I am proud that we have been able to extend this model to malaria.'
Nearly 70 countries in Africa, Asia, Latin America and the Caribbean, who make up the Clinton Foundation's purchasing consortium, were expected to benefit from the lower prices and hence help alleviate the incidence of malaria, which according to the World Health Organisation infects between 300 million to 500 million people each year, killing more than a million.
Singh was initially hired as associate director and was charged to lead the Foundation's expansion into malaria drug access. He travelled through Europe, Africa and Asia to meet with drug suppliers and government representatives of developing countries and, over a period of 18 months, completed the series of deals that led to the lowering of prices.
The Pittsburgh, Pennsylvania-born Singh, told India Abroad "The goal of this work has been to ensure that high quality medicines are available to developing countries, primarily to those in Africa and Southeast Asia that are most affected by malaria, on a sustainable and more affordable basis. Lower prices mean that more patients can be treated--in this case, up to 12 million more. Something I often say to emphasize the quality point is that we want high quality medicines for poorer countries, not poor quality medicines for poorer countries."

Singh said poor insight into demand for these drugs and substantial price volatility had resulted in a bad situation for the supply of these drugs. "The financial risks are so high that there are few quality assured suppliers. Our work is enabling suppliers to commit to rapidly meeting quality standards, entering the markets, and supplying these medicines on an ongoing basis at a low price.
"The Indian companies we work with are able to produce medicines as high in quality as any of the major multinational pharmaceutical companies but often at even lower costs, and these companies, and their management, are also committed to treating patients and ensuring access to life-saving therapy. It is one of the primary reasons we have partnered with them."
Singh said despite the cost cut, the Indian pharmaceuticals would continue to profit from the sale of these drugs. "These companies have agreed to supply these medicines under a cost-plus price ceiling, meaning that each company will cover all their costs and receive a margin to sustain their business," he pointed out.
He began his career in Silicon Valley at two startup companies, and in one of these, led a team of software developers to implement one of the first pharmaceutical customer relationship management systems.
The holder of five degrees including three graduate degrees from Harvard and MIT then went into consulting and then returned to graduate school before being tapped by the Clinton Foundation.
During his days at university in Michigan, he received the highest student leadership honor for starting a non-profit organization — Dance Marathon Inc – that to date has raised over $2.5 million and channelled over 35,000 volunteers to support children undergoing extensive rehabilitation.
"It has been a tremendous honor to start and lead this work on malaria medicine access for the Clinton Foundation," Singh told India Abroad. "I joined the Foundation because I saw it doing work that no one else seemed to be doing, and because it was a place that I felt I could leverage my background in business, startups and healthcare to make a large positive social impact."
Singh pointed out that his background in business and in start-ups gave him credibility when meeting with management of pharmaceutical companies, "and also helped me to think like they do, and to craft deals that they could sign — deals that benefited both their businesses and patients in developing countries."
He said in the recent past, Indian companies have proved to be a godsend for the production of high quality, low priced antiretrovirals for HIV/AIDS, "and they are now doing this for malaria too."
It was a happy chance, said Singh, that much of his work carried him to India six times over the past 18 months. "During these visits, I learned a lot about the place India is becoming — it is developing astonishingly fast — and doing business in India was a great experience, both professionally and personally."

He felt that being an Indian American helped him "to more easily and readily understand the cultural context and references during my interactions with management of the companies. I was also able to tap into my family in India to understand the business norms."
Singh's engineer father Bhupinder Raj Singh, who was born in Amritsar, Punjab, and physician mother Geetha, who was born in Lahore and raised in Kolkata, live in Pittsburgh after emigrating in 1970. He has one sibling, sister Monica Singh, an attorney who lives in Philadelphia.