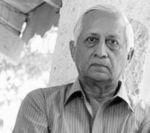 As Lt Gen K S Brar, the Operation Bluestar hero who survived an attack on him in London returned to India on Wednesday, the Centre is looking to relocate him from Mumbai besides enhancing his security to 'Z-plus' category.
Indian agencies were also verifying reports that the plot to attack 78-year-old Lt Gen(retd) Brar on Sunday night in central London may have been hatched in Germany.
Officials in Delhi said the Centre will soon relocate Brar from Mumbai to an undisclosed location, as his security came under spotlight.
Brar, who had a bandage on his neck and cheek, and his wife Meena arrived in Mumbai at noon from London. The couple was escorted to their vehicle amid tight security after they were received by defence officials.
A row also broke out after Brar hit out at the ruling Akali Dal in Punjab alleging it was supporting extremist groups prompting Chief Minister Parkash Singh Badal to say that the Akalis had suffered at the hands of terrorists. There is nothing to suggest that Brar's assailants had links with Akalis, Badal said.
Brar suffered injuries in the attack after which he said it was an attempt to assassinate him by "pro-Khalistan elements" for his role in the 1984 "Operation Bluestar" to flush out Sikh terrorists holed up in Golden Temple in Amritsar.
Coming out of the Mumbai airport, Meena said they were very happy to be back home. "Thank you all for your concern," she said.
When asked if she felt there was an increased threat to her husband's life and they require more security, she said, "No".
"That (threat) is always there and will be there. That doesn't really matter," she said.
There have been spurt in the activities of Khalistan terror groups like Babar Khalsa International in the recent past abroad and intelligence agencies suspect that the plot to attack the highly decorated officer was planned in Germany.
"There have been reports that the attack on Gen Brar was planned in Germany on June six on Bluestar operation anniversary. We are ascertaining the facts," a security official said in New Delhi.
Before Badal rejected Brar's allegations, Congress leader and former Punjab Chief Minister Amarinder Singh alleged
"Badal's silence (after the attack) is just not criminal, it is seditious and betrays his moral cowardice."