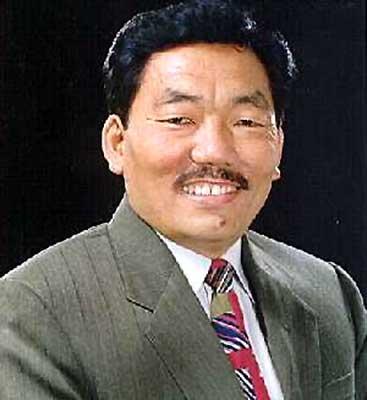 The ruling Sikkim Democratic Front which has been in power continuously for 20 years under the leadership of Chief Minister Pawan Chamling, is flaunting its 'achievements' of two decades to woo voters this election even as it faces stiff challenge from the Sikkim Krantikari Morcha this time. The tiny Himalayan state known for its natural beauty and tourism potential is going for simultaneous elections to its only Lok Sabha seat and 40-member state assembly on April 12.
The SDF has released its poll manifesto with focus on youth empowerment to woo the young voters which are also being targeted by the SKM to augment its 'fight against corrupt SDF regime'.
In the election manifesto of the party, Chamling stated, "Evaluate our 20 years of work, you will find it worthwhile to vote us to power once again as the SDF is founded on the principle pro-poor welfare approach, justice to all and development."
He underscored the power of the youth to transform the society for better. "Aware and well-equipped youth are the force that can transform Sikkim and the country. The SDF government is investing in youth for building a secure future."
The manifesto promises to set up youth help centre in every district of the state, talent search in every field, SAI sub centres in, continued coaching facilities for the Union Public Service Commission and allied services, 75 per cent tax relief for young entrepreneurs, sports academy in each of the four districts, gymnasium and stadiums in each sub-divisions. Besides the youth focus, the SDF manifesto promises a lot of sops such as waiver of government debs like farm debts and khadi debts, abolition of drinking water tax and electricity tax for households.
Meanwhile, the SDF is facing stiff challenge from SKM led by P S Golay which is asking the people to root out the 'corrupt' SDF regime. Golay pointed out that Chamling had been describing the SKM as a party of 'goons and rowdies' because he was worried over the growing popularity of he SKM that forced the SDF government to regularise large number of casual employees in the government.
He promised that in case of formation of a SKM government in Sikkim, all the casual employees would be regularised with payment of arrears.