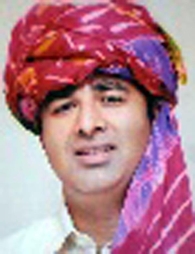 Scores of Bharatiya Janata Party workers and supporters of riot-accused Member of Legislative Assembly Sangeet Som burnt effigy of party president Rajnath Singh Muzaffarnagar in protest against denial of Lok Sabha ticket to the legislator.
The protesters, mostly belonging to the Rajput dominated villages of Dahod, Fahimpur, Pamnawli, Mujahidpur gathered at Madkarimpur village to mark the protest, sources said.
They also said that BJP workers supporting Sanjiv Baliyan, who has been given a BJP ticket from Muzaffarnagar constituency, will not be allowed to enter into villages for campaigning. Earlier this month, the BJP's Uttar Pradesh unit had reportedly sought Lok Sabha tickets for four BJP MLAs, including Som, who have been booked for fuelling Muzaffarnagar riots.