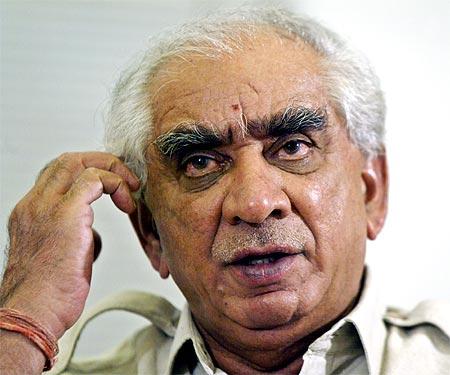 Jaswant Singh, who was suspended by the Bharatiya Janata Party on Saturday for going ahead with his decision to contest the election from Barmer constituency as an independent candidate, has claimed that he had never supported either the Ram Janambhoomi movement or the Rath Yatra led by Lal Krishna Advani.
"During my tenure as minister in the Union government, I had told Advaniji that by making the temple, Lord Ram's glory will neither increase or decrease," Jaswant told reporters on Monday.
Jaswant also pointed out that he did not support Advani's Rath Yatra during the Ram Janmabhoomi agitation
"When the yatra reached Chittorgarh, as a Member of Parliament from that region, I did not go there to welcome Advaniji," Singh claimed.
The 76-year-old veteran leader statements are being seen as attempt to woo Muslim voters who are in good number in Barmer.