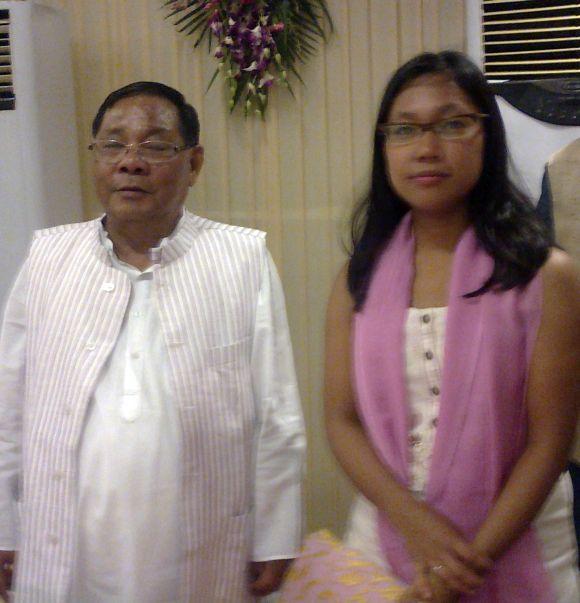 Ahead of the Lok Sabha poll verdict on May 16, former Nationalist Congress Party leader P A Sangma on Monday met Narendra Modi and declared support of the North East Regional Political Front led by him to the Bharatiya Janata Party prime ministerial nominee. Sangma, former speaker of Lok Sabha, along with his daughter and Member of Parliament Agatha Sangma called on Modi at the latter's residence in Gandhinagar.
Special Coverage: Election 2014
Announcing support of the NERPF, which comprises 10 regional parties, to Modi, he said "Modi is one step closer to becoming prime minister".
Sangma is the president of National People's Party. The NERPF had fielded candidates on 21 out of 25 seats of the north east region. "When Modi is one step closer to becoming the prime minister, I extend the support of our political front of north east, having 10 parties (to him)," Sangma said while addressing the media.
Sangma had formed the NPP after resigning from the NCP, of which he was one of the founder members, after the Sharad Pawar-led party had refused to support him in his Presidential bid in 2012.
Sangma's daughter Agatha had served as union minister of state for rural development in United Progressive Alliance-II government.
Image: Former Lok Sabha Speaker P A Sangma with his daughter and MP Agatha Sangma