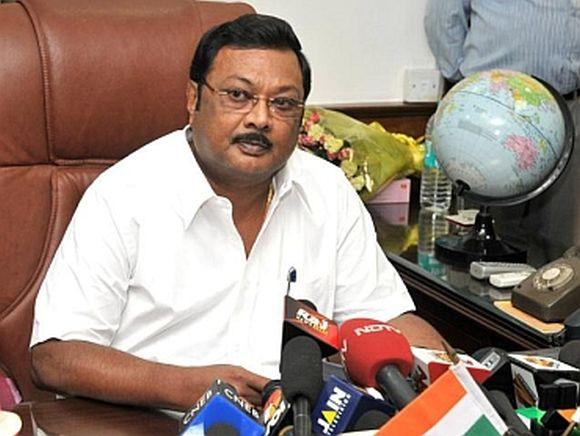 Suspended Dravida Munetra Kazhagam leader M K Alagiri, who spoke to our correspondent from Madurai, says that he welcomes Gujarat Chief Minister Narendra Modi becoming the country's prime minister.
"I believe there is a Modi wave. He is a good administrator and will welcome if he becomes prime minister," he said.
Speaking against his his younger brother and DMK Treasurer M K Stalin, Alagiri alleged, "Stalin has chosen candidates without M Karunanidhi's (party chief and their father) nowledge. Karunanidhi should be saved from them (Stalin and his supporters)," he said. "Karunanidhi has said candidates could change," he said.
One being asked whether he was considering starting his own party, he said, "They (his supporters) have not asked me form separate party. I am not going anywhere." When asked about his meetings with Prime Minister Manmohan Singh and BJP president Rajnath Singh, he shrugged off the question.