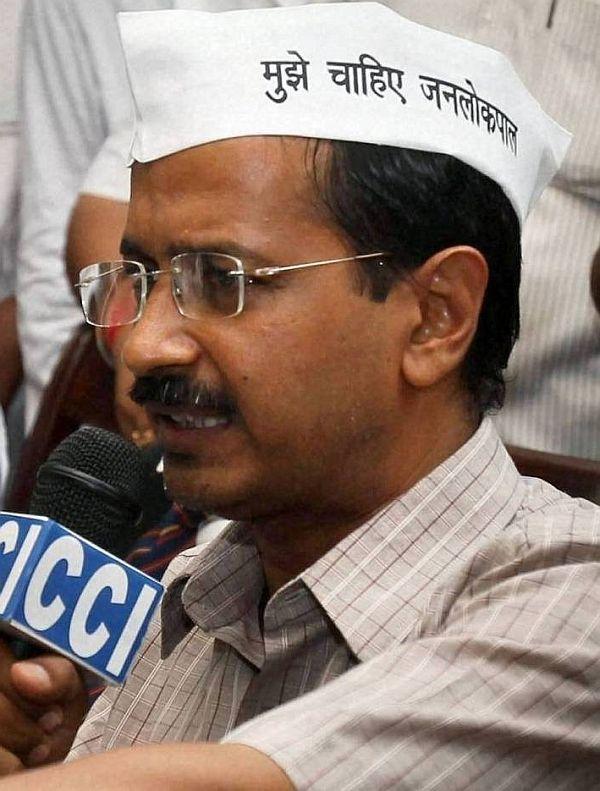 Aam Aadmi Party leader Arvind Kejriwal was attacked on Friday by an unidentified man, who was assaulted by his party activists, while campaigning in Haryana's Charkhi Dadri
Kejriwal, who is on a campaign trail in Haryana, said he was "hit hard" on his neck.
"Someone hit me hard on my neck just now. This kind of violent reaction is expected of them. It only shows their true character and desperation," the former Delhi chief minister tweeted.
AAP volunteers then hit back and assaulted the attacker. "Our supporters beat him up in retaliation. That is very wrong. That is not expected of us," Kejriwal said in a tweet.
"I am deeply hurt by the reaction of our supporters. If we also react violently, then what is the difference between them and us?"
Asking his supporters not to indulge in violence, Kejriwal said AAP's movement will be "finished" if his supporters retaliate to such attacks.
"If we ever become violent, the movement wud be finished. So, please please please, in future, if anyone hits us, including me, we shud be nice to him," he said in a tweet in an appeal to AAP supporters.
Kejriwal kicked off a three-day roadshow in Haryana from Dhansa earlier in the day.

Image: AAP leader Arvind Kejriwal