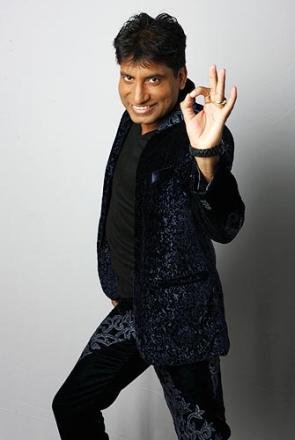 Former Congress leader Jagdambika Pal on Wednesday joined the Bharatiya Janata Party along with stand-up comedian Raju Srivastava.
Pal, who was welcomed into the party fold by BJP President Rajnath Singh, said he was keen to contest the Lok Sabha polls but would leave the final decision on the party's Central Election Committee.
Known as the 'one-day chief minister of Uttar Pradesh', Pal is keen to contest from Domariyaganj, the constituency from where he won on a Congress ticket in the last election.
Rajnath Singh, while handing over the membership slip to Pal, said he has quit his primary membership of the Congress as well as the Lok Sabha seat.
When asked about his reasons for quitting, Pal claimed there was a "communication gap" between the new and veteran leaders in Congress.
In an oblique reference to Rahul Gandhi, he said there was a "disconnect between the young leaders and the veterans".
A section of BJP leaders feel Pal should not be allowed to contest from Domariyaganj as he is an "outsider".
Srivastava, who was offered a ticket from the Kanpur seat by the Samajwadi Party, said he was not keen to contest and will do the party work entrusted to him.
He said he would willingly campaign for the BJP in the Lok Sabha polls.
The SP had later withdrawn Srivastava's candidature from Kanpur.
Image: Raju Srivastava