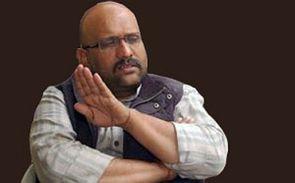 The nomination process began in Varanasi for the most keenly watched Lok Sabha elections, with Congress candidate Ajay Rai, who is pitted against BJP's prime ministerial candidate Narendra Modi and Aam Aadmi Party convenor Arvind Kejriwal, filing his papers after offering liquor to Lord Kaal Bhairav as per local tradition.
Rai is fighting from Varanasi seat, which has over 16 lakh voters, against BJP's prime ministerial candidate Narendra Modi and Aam Aadmi Party's Arvind Kejriwal, who are expected to file their nominations next week.
Besides Congress' traditional support base, Rai is also eyeing to cash on his local stronghold in his Bhumihar community, which is considered to be very prominent here and even royal family of Banaras is from this community itself.
Fighting a tough fight, Rai is banking on his 'local' image and said that all others including Modi and Kejriwal were outsiders and like 'Siberian birds' who will go away after elections.
He also accused Modi of trying to polarise votes and termed Kejriwal as a 'bhagoda' for fleecing Delhi public by running away from governance there.
Rai, who has appealed to senior Congress leaders including Gandhi family members ---- Sonia, Rahul and Priyanka Gandhi -- was accompanied for his nomination by Union Commerce Minister Anand Sharma and party's Ghaziabad candidate Raj Babbar. They addressed public at various places during their roadshow before filing nomination.
Rai prayed at local Kaal Bhairav mandir and offered liquor to God.
Kaal Bhairav is regarded by locals as 'Kotwal of Kashi' and it's been an age-old tradition to offer liquor to the god as part of prayer to begin any new work.
He also visited various other local temples and offered prayers at other religious places, besides offering flowers at statues of Mahatma Gandhi and other prominent leaders.
Kejriwal, who has been campaigning here since April 15, is expected to leave for Amethi tomorrow to campaign for his party colleague Kumar Vishwas who is fighting against Congress Vice President Rahul Gandhi and BJP's Smirit Irani.
Kejriwal may return to Varanasi on April 22 and is expected to file his nomination on April 23.
Modi is also expected to come here on April 22 after which he would file nomination, although no date has been finalised so far.
While BJP is banking on Modi wave and its traditional cadre votes, Kejriwal is conducting door-to-door campaign especially in rural areas and those city localities which are considered to be neutral to any party.
Other parties in fray, SP and BSP, are also banking on their traditional backward and dalit vote banks.
However, it is the minority community which may play a key role here and all the non-BJP parties are claiming to have their support.
Local strongman Mukhtar Ansari's decision not to fight Lok Sabha polls has added a twist to the poll contest, as he was expected to get a major chunk of over 3 lakh Muslim votes here.
Rai's nomination was interestingly proposed by Congress leaders belonging to different religions including former MP Rajesh Mishra whose name was also in fray for Congress ticket from Varanasi this time.
Rai also said that there was no Modi wave and the only wave here was for local people of Varanasi, which would ensure that there would be no impact of Narendra Modi, Arvind Kejriwal or Mulayam Singh Yadav's Samajwadi party.
On Modi's comments that Muslims of Varanasi would love him when he comes here, Rai said that Modi won't get even shadows of Muslims in Varanasi.
The nomination process began today and would conclude on April 24.
SP candidate Kailash Chaurasia is expected to file his nomination on Friday.
Image: Congress candidate from Varanasi Ajay Rai