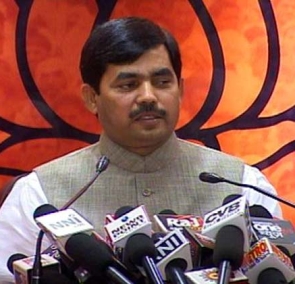 The Bharatiya Janata Party's lone Muslim Member of Parliament Syed Shahnawaz Hussain has lost from Bhagalpur Lok Sabha constituency in the state. Shahnawaz was defeated by Rashtriya Janata Dal candidate Shailesh Kumar alias Bulo Mandal by a margin of 9,000 votes.
Special Coverage: Election 2014
Shahnawaz's defeat is a setback to his party that is heading for a big victory with 31 of 40 seats in Bihar. Shahnawaz, who is the BJP's national spokesperson, had won the seat in 2009 Lok Sabha polls and in the 2006 by-polls.
Earlier, he had won from Kishanganj, a Muslim-dominated seat in Bihar in 1999.After that he was inducted as a Cabinet minister in then National Democratic Alliance government led by former prime minister Atal Bijhari Vajpayee.