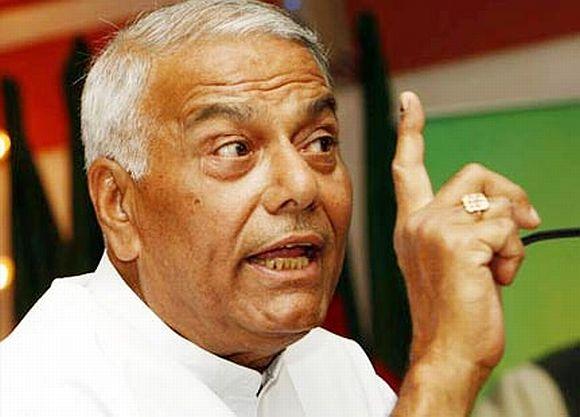 Against the backdrop of unhappiness among some senior leaders in the Bharatiya Janata Party in the wake of controversy over denial of ticket to Jaswant Singh, party leader Yashwant Sinha on Friday said things could have been done more "gracefully" and "smoothly" to look "more natural".
"It could have been done more gracefully, I agree with you. I am not pointing to any individual. I am saying the whole system within the party could have been managed in such a way that the whole thing would have looked more natural and smoother," he said when asked on the row.
Sinha, who was minister in NDA government at the Centre and held key portfolios of external affairs and finance, has paved the way for son to contest the Hazaribagh Lok Sabha seat currently being represented by him.
Asked why he chose to opt out this time, he said "if I seek a mandate of the people of the constituency, it was incumbent upon me to make a commitment to them for the next five years.
"Despite the fact that I have nursed this constituency for the last 30 years, this constituency demands your attention round-the-clock. The question before me was: would I be able to pass this test after I seek the mandate of the people in this constituency in this election"?