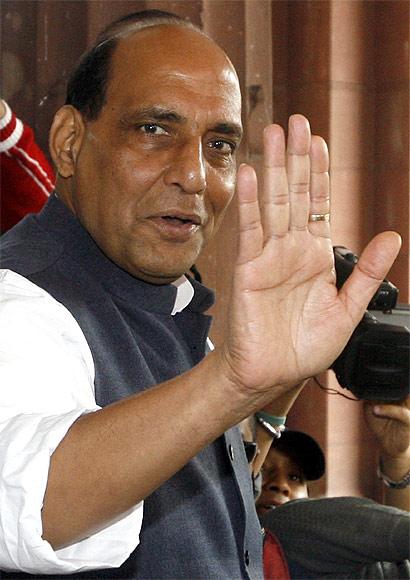 The Bharatiya Janata Party is likely to announce the names of its candidates for over 150 Lok Sabha seats on Thursday.
The party has already declared 106 candidates in various states in the two lists released earlier. Party sources said that the BJP's top leadership, at a meeting of the central election committee, is expected to take up candidates for Bihar, Uttar Pradesh, Rajasthan, Karnataka, Madhya Pradesh, Gujarat and Maharashtra and decalre its candidates.
Sources said the seats of L K Advani, Narendra Modi and Sushma Swaraj, besides that of Murli Manohar Joshi and Jaswant Singh will be finalised on Thursday, with Modi likely to contest from Gujarat. The contentious seat on Varanasi, currently represented by Joshi and from where Narendra Modi is expected to contest, will also be taken up on Thursday.
The seat has become a bone of contention between supporters of Joshi and Modi and the issue had also cropped up at the last meeting of central election committee where Joshi ought a clarification from the party. Senior party leaders Advani, Rajnath Singh, Modi, Arun Jaitley, Sushma Swaraj and Joshi besides others will meet to finalise the party's list of candidates.