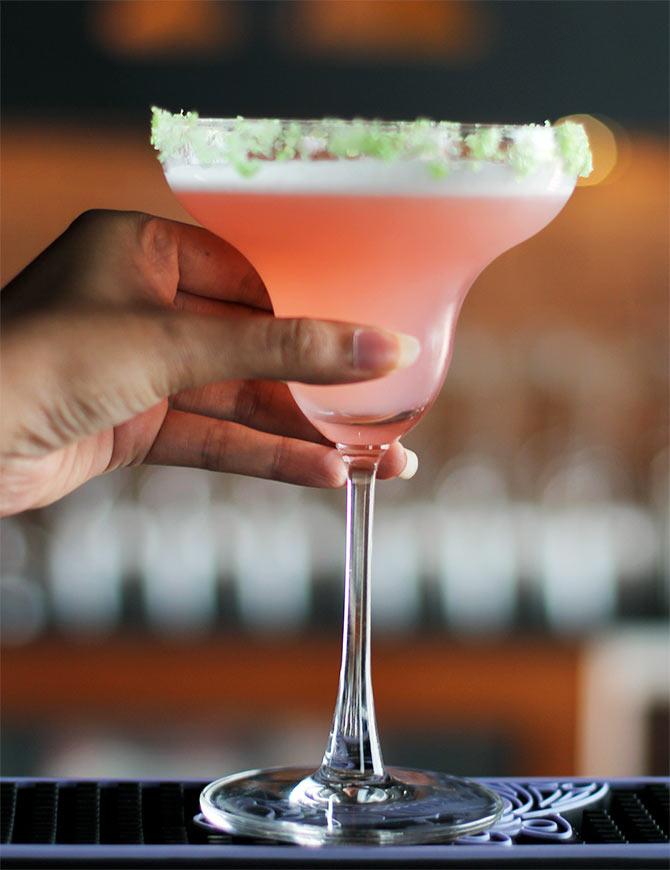 A Delhi businessman ended up in a hospital with his stomach 'open like a book' after consuming a cocktail containing liquid nitrogen at a pub Gurugram.
What is liquid nitrogen
It is a colourless, odourless clear liquid state of nitrogen, at an extremely low temperature. It is a cryogenic fluid that can cause rapid freezing on contact with living tissue.
It is used by restaurants in the preparation of frozen desserts, such as ice cream, which can be created within moments at the table because of the speed at which it cools food and gives a magical effect. The rapidity of chilling also leads to the formation of smaller ice crystals, which provides the dessert with a smoother texture.
It has also become popular in the preparation of cocktails as it can be used to quickly chill glasses or freeze ingredients.
It is also added to drinks to create a smoky effect, occurring as tiny droplets of the liquid nitrogen, which come into contact with the surrounding air, condensing the vapour that is naturally present.
Because of its extremely low temperature, careless handling of liquid nitrogen may result in cold burns.
In that case, special gloves should be used while handling.
However, a small splash or even pouring on skin will not burn immediately because the evaporating gas thermally insulates to some extent. Bur, if the liquid nitrogen pools anywhere, it will burn severely.
Ingestion of liquid nitrogen can cause severe internal damage. -- ANI
The unwitting patron, who was partying with his friends there, apparently did not wait for the white smoke created by the chemical to dissipate before consuming it, according to doctors.
This proved dire for the man who was taken to Columbia Asia hospital in the city, where tests revealed a hole in his stomach.
Dr Amit D Goswami, who attended to the victim, said his condition during treatment was so critical that his stomach looked like an 'open book'.
"During the patient's surgery, his stomach appeared like an open book in the middle and lower portion, and lots of food and dirty fluids had dripped into the abdominal cavity," he said.
The doctors then successfully removed the lower portion of the stomach and artificially joined the remaining part with the small intestine.
The man was kept on ventilator for three more days and later discharged.
"Now the patient is doing fine," Goswami said.
The police, meanwhile, said they were taking the February 13 incident seriously and waiting for the victim to register a case against the pub.
"We are trying to identify the pub involved in this incident and obtain the victim's details from the hospital administration," ACP-PRO, Gurugram Police, Manish Sehgal said.
"It is a very serious issue if the pub's staff offered cocktail with soda mixed with liquid nitrogen," he said.
Liquid nitrogen is used at bars to quickly chill glasses, freeze ingredients or provide a smoky effect to drinks.