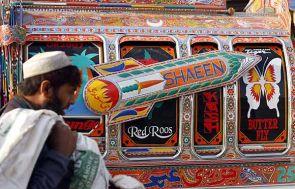 Describing Pakistan as the "iron brother" of China, Premier Li Keqiang hailed Islamabad's "positive contribution" towards maintaining peace and stability, combating terrorism and promoting development in South Asia.
Heading to Pakistan on Wednesday after his successful visit to India, Li promised to announce a number of lucrative deals to firm up 'all-weather' ties between the two long-time allies.
Li termed Pakistan as an "iron brother" of China saying Beijing recognised the positive contribution Pakistan has made for peace and stability, combating terrorism and promoting development in South Asia, in an interview with Pakistani media ahead of his visit.
"The international community should give Pakistan full understanding, recognition and necessary support," official Associated Press of Pakistan news agency quoted him as saying.
"On behalf of the Chinese government, I wish to reiterate solemnly China's continued firm support to Pakistan in its efforts to uphold independence, sovereignty and territorial integrity and achieve national stability and development. This is what China-Pakistan comprehensive strategic partnership of cooperation is all about," he said.
During his two-day stay in Islamabad, Li will hold talks with PML-N leader Nawaz Sharif who is set to form the next government, besides President Asif Ali Zardari.
He will also meet leaders of Pakistan's parliament, political parties and armed forces, officials said.
About all-weather ties between the two countries, Li said "China-Pakistan relationship is indeed special, because it transcends the changes of the times and politics and represents a fine example of friendly state-to-state interactions".
"I wish to take this opportunity to reiterate to the Pakistani people and the international community that the new Chinese government will continue to pursue a policy of friendship with Pakistan," he said apparently playing down the significance of China's interest in cultivating close ties with India, Pakistan's arch-rival.