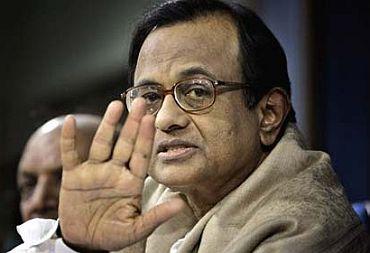 With the National Democratic Alliance government nudging some governors appointed by the previous United Progressive Alliance government regime to demit office, the Congress on Friday said Centre should leave it to the governors to decide whether to continue in their posts or resign.
"There is a case of intervention only where there is proven misconduct," senior party spokesperson P Chidambaram said.
Holding that while some people may want to resign voluntarily and some others may prefer to continue till their term ends, he said, "If I were the prime minister, I would have appreciated both the views" of a person who wanted to quit voluntarily or complete his term.
The former finance minister said the laws on removal of governors have become stringent after the Supreme Court verdict in May, 2010. Asked, whether he sees political vendetta by the NDA government in asking governors or chairpersons of various government bodies to quit, Chidambaram said, "I do not know how many governors and chairpersons have been asked to resign."
He, at the same time, noted that governors are appointed for a particular term.
Chhattisgarh Governor Shekhar Dutt, who was appointed in 2010, had stepped down from his post, two days after Union Home Secretary Anil Goswami called some of them appointed by the previous government, urging them to quit.
Uttar Pradesh Governor B L Joshi was the first to resign from his post. While Joshi had served in the Indian Police Service, Dutt had retired from the Indian Administrative Service. Some governors in other states, who are UPA appointees, however, appear to have dug in their heels.
The Congress has criticised the government's move to remove governors while Janata Dal-United has called for a debate on the issue.