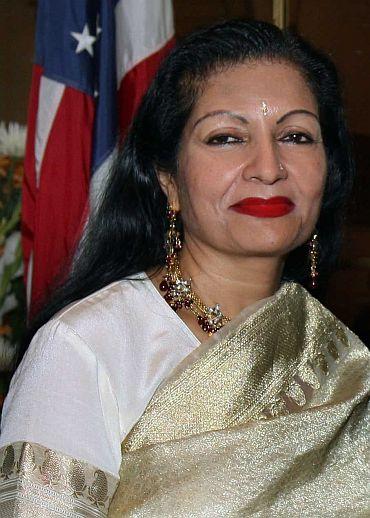 United Nations Secretary-General Ban Ki-Moon recently announced the appointment of Lakshmi Puri as the Assistant Secretary-General for Intergovernmental Support and Strategic Partnerships at the United Nations Entity for Gender Equality and the Empowerment of Women, also known as UN Women.
Born in 1952, she is married to India's representative to UN Hardeep Puri, and has two daughters.
In this position within UN Women, Puri will be responsible for the leadership and management of the bureau supporting intergovernmental bodies, United Nations coordination and external relations. She will also serve as one of the two deputies to the Executive Director of UN Women, Michelle Bachelet.
Puri brings a wealth of experience to this position and has worked in different capacities for gender equality and women's empowerment in the context of development, human rights and peace and security.
Following a distinguished 28-year career with the Indian Foreign Service, where she held various posts in political and economic policymaking and bilateral and multilateral diplomacy, including as ambassador of India to Hungary and concurrently accredited to Bosnia and Herzegovina from 1999 to 2002, Puri joined the United Nations in 2002.
Puri was the Director of the United Nations Conference on Trade and Development Division of International Trade in Goods, Services and Commodities from 2002 to 2007.
Puri has a Bachelor of Arts (honours) from Delhi University and a Master of Arts in humanities from Punjab University.
Image: Lakshmi Puri
Photograph: Jay Mandal/On Assignment