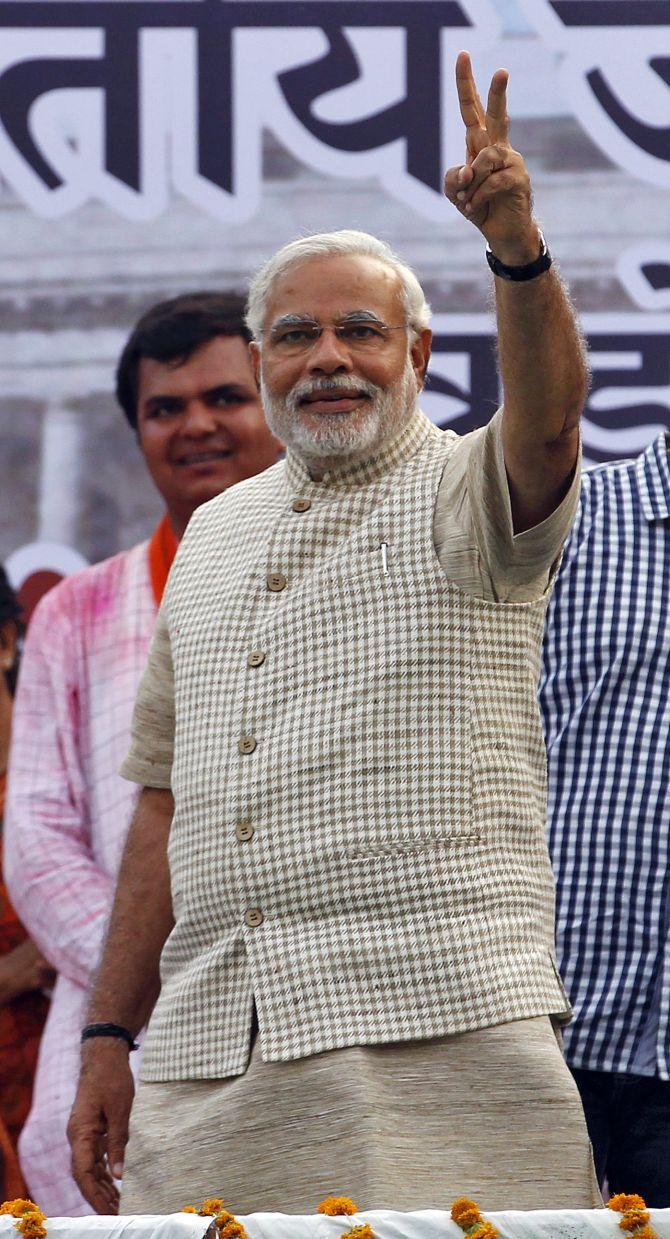 The principal of a government polytechnic in Kerala and four students were among seven people booked by police on Tuesday over putting a photograph of Prime Minister Narendra Modi in their campus magazine under a list of 'negative faces' that also included Adolf Hitler, George W Bush and Osama bin Laden.
Cases had been registered against four students, associated with the magazine, its Principal M N Krishnan Kutty, staff editor Gopi and the owner of a printing press for offences under Indian Penal Code including concealing design to commit offence, wantonly giving provocation, punishment for defamation and printing matter known to be defamatory. The polytechnic is located in Kuzhoor.
The campus magazine for 2013-14 was released on June 4 and one of its pages titled 'negative faces' featured a photograph of Modi. Others figuring in the collage included sandalwood smuggler Veerappan, Lankan Tamil Tigers Elam supremo V Prabhakaran, Adolf Hitler, Al Qaeda chief Laden and former US President George W Bush, police said.
They said the case was booked on a complaint by a social worker. The magazine was brought out by a team of campus editors of the institution, whose student union is stated to be controlled by a pro-Left campus outfit.
The polytechnic authorities hinted that the magazine would be withdrawn as it has sparked a controversy. Local Bharatiya Janata Party workers staged a protest and burnt copies of the controversial magazine.