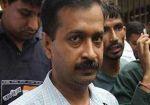 As Arvind Kejriwal's indefinite fast against "inflated" power bills entered the tenth day on Monday, his Aam Aadmi Party said it will on Monday deliver over 6.38 lakh letters it collected from Delhiites to Chief Minister Sheila Dikshit urging her to cut power tariff.
In a statement, AAP said a total of 6,38,707 letters were signed by Delhiites till Saturday night and they will be submitted to Dikshit on Monday.
The party also alleged that the price of electricity and water had increased many folds in the capital due to corruption.
"As the number of Delhiites, who have decided not to pay their bills, swells day by day, the ball is in the court of Sheila Dikshit now. Would she listen to the voice of people who have elected her to power or continue to support private companies?" the statement said.
Kejriwal had earlier said the lives of the common man have become miserable due to the rampant corruption.
"The price of electricity and water has been increased in Delhi only because of the corruption. The government was repeatedly told to do something in this regard, but it is grossed deep in corruption," he added.
Recalling Mahatma Gandhi, Kejriwal said that his fast is aimed at uniting the citizens of the national capital so that they stand together and oppose the anti-people policies of the Delhi government.
Kejriwal accused the Sheila Dikshit-led Congress government in Delhi of working hand in glove with the power distributing companies.
"The increase in the tariffs of electricity and water was due to corruption and the documents have already been presented in the public domain. Sheila Dikshit has a nexus with electricity and water companies and it has been proved earlier also in front of the public," said Kejriwal.
"Dikshit is claiming that the companies have incurred a loss of Rs 20,000 crore within two years but this entire loss is a hoax," he added.