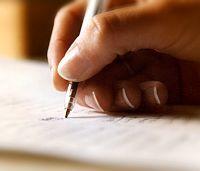 Many candidates in Karnataka put off their move to file nominations for the May 5 assembly elections on Wednesday owing to 'amavasya', considered inauspicious, as the poll process was set in motion. Less than a handful of nominations were filed on the first day of the election process, in a lukewarm start to the exercise, largely blamed on the "New Moon".

Coverage: Battleground Karnataka

But it appears that Karnataka Textiles Minister Varthur Prakash had no such reservations. He filed papers from Kolar, seeking reelection from there as an independent. Prakash had extended support to the Bharatiya Janata Party government and was made a minister. This time, he was not keen on a BJP ticket and wanted to contest from the Congress but apparently did not succeed.
According to information received by the state Election Commission, in addition to Prakash, a nomination each was received in Haveri, Kolar, Chikkaballapura and Raichur. Being 'Ugadi' (New Year), nomination papers would not be accepted on Thursday.
The process of filing nominations is expected to pick up from Friday, with most slated for Monday, the day considered "auspicious" by the political class.
Sources said astrologers seem to be in great demand as politicians are flocking to them to consult on "lucky time and day" for filing nominations.

Main political parties are yet to announce candidates to all the 224 constituencies. Congress sources said names for the remaining 47 constituencies are expected to be announced on April 12. Sources said the ruling BJP would come out with its last list of 49 names by April 15. April 17 is the last day for filing of nominations. April 20 is the last day for withdrawal of papers.