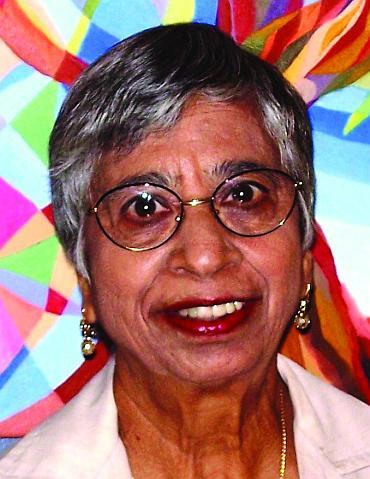 Dr Kanta Marwah, distinguished professor, economics, Carleton University, Ottawa, who recently donated $100,000 to the Canada-India Center of Excellence, has pledged financial support for an annual lecture in India and Canada under the Shastri Indo-Canadian Institute. 
"To start with, I have committed to pay for 10 lectures (named after her)--five of which will be in India and five in Canada," she told rediff.com. "I was motivated to add to the SICI profile in any small way. This series is very timely, not only in the Canada-India context, but also for the rest of the world… It comes at an important stage, particularly as the MoU (memorandum of understanding) in higher education between Canada and India is expected to be implemented in the near future."

The inaugural lecture was held in New Delhi, where Dr Dinesh Singh, president, Delhi University, spoke on 'Education in the 21st century.'
'Those of us in the academic community have a special responsibility to ensure that there's a sustained and widespread sharing of knowledge… and education infrastructures throughout,' Marwah said in her message at the inaugural lecture, which was read out by Professor Sunaina Singh, president, SICI.
Introducing the lecture series, Sunaina Singh said it was geared to inform 'Canadians and Indians about issues of contemporary mutual importance and will be presented at least for five years, in Canada and India by eminent scholars… They will foster discussion and exchange on subjects of interest such as sustainable development, food security, gender equity, energy and environment, peace and security, and transparency and accountability in government.'
"I have always believed that members of the Diaspora should seek out opportunities to play a proactive role, no matter how small, in fostering relations between the home and host countries," Marwah added.
Image: Dr Kanta Marwah