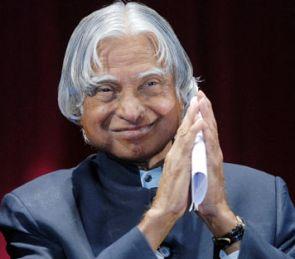 Former President and renowned scientist A P J Abdul Kalam on Tuesday complimented Indian Space Research Organisation for the successful launch of Mars orbiter.
In his message, Kalam, who was associated with many scientific projects including BrahMos missile, said the Mars orbiter of India "is in a great mission of a 400 million km journey which has commenced today successfully".
He expressed confidence that ISRO will cross challenges in the mission on December 1, when the orbiter is given trans-mars injection and it escapes from the earth's sphere of influence.
"I wish ISRO to succeed many more challenges during the Mars orbital mission with its technological strength to achieve the desired mission objectives," he said.