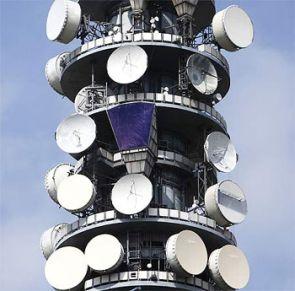 The draft report of the Joint Parliamentary Committee on 2G scam is critical of the decision taken by the then National Democratic Alliance government to grant concessions to telecom operators over non-recovery of "huge amount" of licence fee despite opposition by then Telecom Minister Jagmohan.
The report also concludes that the NDA government had to "forego" revenue to the tune of Rs 42,080.34 crore while offering the migration package to cellular operators.
"A perusal of the note initiated by the then minister of communications (Jagmohan) revealed that he was in complete disagreement with the representations made by the operators, who demanded a moratorium on payment of licence fee for two years and extension of period of licence from 10 to 15 years," the draft report said. Jagmohan was of the view that "there was no legal, financial, commercial or moral justification for agreeing to the representation made by the operators."
The report, which has come under fire from the Bharatiya Janata Party, said he strongly favoured the option to recover all the outstanding dues from the operators. Jagmohan had drawn the attention of the then Finance Minister Yashwant Sinha on the issue of non-recovery of licence fee on December 21, 1998. Sinha is a member of the JPC.
In his communication dated December 24, 1998, the finance minister, while sharing his concern over non-recovery of huge amount of licence fee, mentioned that such non- recovery would add to the budget deficit of Rs 2,800 crore in the relevant year's budget, the draft said.
"As regards the demand of the telecom operators for concessions in licence fee payments, he held the view 'that businessmen should learn to take the responsibility of their decisions as they cannot be votaries of free market on the one hand and come back to the government for a bail out in such a situation on the other.'
"It is, however, surprising that despite serious observations by the two ministers regarding granting of concessions to the telecom service providers, the proposal was allowed to be processed unhindered," the draft report said.
It said the DoT, "at no point of time, calculated the loss suffered by the exchequer due to the Migration Package."
"The committee have, however, been informed that impact on licence fee and spectrum charges collection due to the migration package was to the tune of Rs 43,523.92 crore, which included the sum of revenue - Rs 1,443.58 crore foregone on account of extension of effective date of licence by six months," said the draft.
It said according to the DoT, the migration package did not provide for recovery of the amount of Rs 42,080.34 crore (after excluding Rs.1443.58 crore). "The committee are, therefore, inclined to conclude that the government also had to forego revenue to the tune of Rs 42,080.34 crore in the course of offering migration package vide New Telecom Policy-1999," the report said.