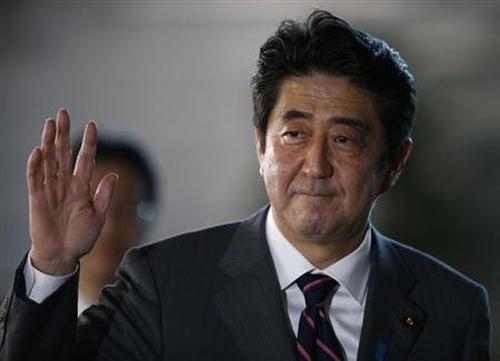 Japanese Prime Minister Shinzo Abe will be the chief guest at this year's Republic Day parade at Rajpath in New Delhi.
The country will celebrate its 65th Republic Day on January 26 when President Pranab Mukherjee will take salute from the contingents of the armed forces and paramilitary forces alongside a rich display of its culture and heritage.
India, sources said, is according high importance to Abe's visit as Japan has been a long standing partner in a host of bilateral and other issues. Japanese Emperor Akihito and Empress Michiko were recently in India on a six-day state visit.
Official announcement is likely to be made once the diplomatic channels got approvals and acceptances at the highest levels of New Delhi South Block and in Tokyo.
India has waited for certain international issues to be sorted out before they made the announcement officially. Two visits of top Japanese dignitaries could create discomforts for other major countries such as China and the United States.
Informed sources confirm that the guidance and the role of the President in suggesting Shinzo's name as the Republic Day chief guest was the real political mindset keeping the developing international relations.
With inputs from agencies.