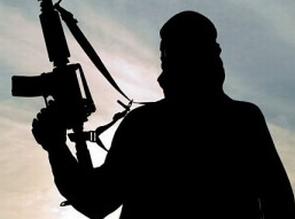 Amid the election hoopla and political leaders making fiery comments, there looms a huge security threat in the form of a radical version of Student's Islamic Movement of India, who according to sources, are regrouping to stage a big comeback. Moreover, the interrogation of top Indian Mujahideen operatives only back up these claims.
Counter-terrorism officials fear the proximity of Safdar Nagori, one of SIMI's top members, to IM members in jail could prove to be dangerous for the country's security. Nagori is allegedly the mastermind behind the July 2008 Gujarat bombings and has been lodged at Sabarmati jail for the last five years.
According to sources within the Intelligence Bureau, SIMI is planning big political attacks and is stocking up on ammunition. "This was bound to happen. The IM and SIMI are one and the same in terms of ideology. Now, with the IM facing a cooling period owing to the arrests of its top commanders, SIMI is stepping up to carry forward the mantle," said an IB official.
Delhi police officials, on condition of anonymity, added that SIMI operatives have been procuring a great deal of arms. An officer said, "In fact, when Tehsin Akhtar, the co-founder of IM, was questioned, he said that there were several illegal weapon factories in the country and that SIMI operatives were sourcing their weapons from these units."
The officer added that none of the arms were sourced from abroad anymore, and in case, more sophisticated arms were required, local dealers would smuggle them in, owing to which the trail would never lead back to SIMI.
Additionally, SIMI is also using modules and modus operandi similar to those used by IM in the past, which clearly shows that both the outfits are helping each other. Both the groups also have around 28 sleeper cells across the country.
IM in turmoil
IB sources added that instructions from top terror leaders in Pakistan and the arrests of IM operatives was another reason for the rebirth of SIMI. Sources said that there was a major split in the IM leadership, with one faction saying they should be helping Taliban and other terror outfits and the other wanting to stay away from Taliban and taking instructions from those in Pakistan.
Sources added that until these issues are sorted, the Inter Services Intelligence wants SIMI to go forward with their Indian operations and giving Abdus Subhan, originally a SIMI commander and later, a bomb-maker for the IM, a greater role in these operations.
Image for representational purposes only.