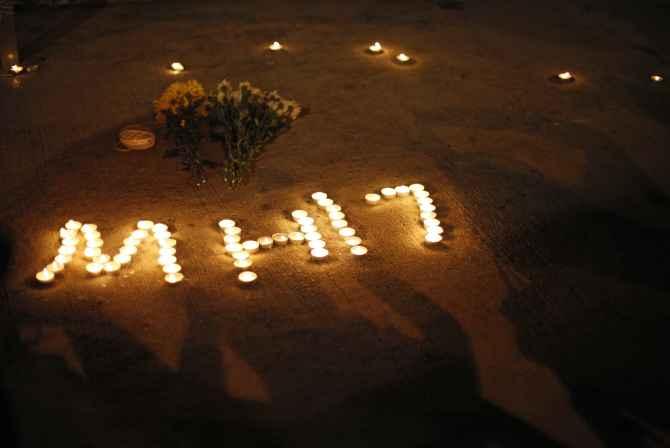 Several American lawmakers have slammed India for failing to condemn Russia's aggression in Ukraine, Russian rebels' downing of flight MH17 and the annexation of Crimea. The leaders also raised the issue of repeated abuse and violence against minorities and women in India. Aziz Haniffa reports.
The United States of America slammed India on Thursday for condoning the Russian aggression in Ukraine, Moscow's annexation of Crimea and wondered if India could truly be trusted as a reliable global partner when it came to geopolitical issues.
At a hearing convened by the House Foreign Affairs Subcommittee on Asia and the Pacific, chairman Steve Chabot, a Republican from Ohio, questioned India's stand on the Russian action in Ukraine and also expressed concern over the alleged persecution of minorities and women in India under the rule of Prime Minister Narendra Modi. He also hoped the Indian PM would prioritise these issues.
Chabot in his remarks during the hearing said, "India's relationship with Russia and its implicit support of Russia's ambitions in Ukraine are concerning. Many of my colleagues are also concerned about the persecution of religious minorities in India, especially Christians and Muslims, and the repeated reports of discrimination and abuse against women."
The Ohio Republican noted that India had seen a 30 per cent increase of communal violence since 2012 and hoped that the 'new Modi government would make it a priority to effectively address communal violence against all religious groups and adequately punish rampant sexual abuse'.
He warned that 'short of doing so, human rights issues will only continue to impede efforts to modernise India's economy and expand opportunities for its poverty-stricken population.'
He further asked Nisha Desai Biswal, the Obama administration's point person for South Asia, if India could be a reliable partner to the US.
India came under heavy criticism from the US lawmakers for calling Moscow's interest in Crimea legitimate'. Chabot also asked Biswal if 'the Malaysian Airliner shoot-down (allegedly by Russian supported rebels in East Ukraine) has changed India's attitude at all in this particular area?"
In response to the criticism, Biswal said that while the issue at hand was important, 'India had its own history and own relationships that guided its foreign policy'.
"But, our position is that the more we are able to closely consult on these critical issues and challenges that we face around the world that we can hope to bring closer together our perspectives and align efforts as much as possible," she said.
Biswal explained, "We do make the point to our Indian colleagues as we do to friends around the world about our perspectives, particularly with respect to Russian aggression in the Ukraine and the implications that it has, and we will continue to have those conversations with India and other partners around the world."
Chabot, however, was in no mood to back and interjected, "As chair of this committee and a member of Congress, I would consider myself to be very pro-India, but their attitude on this matter to Russia is very disappointing to say the least and I would think other members would agree."
Echoing similar sentiments, another member of the committee, Gerald Connolly, a Democrat from Virginia, said, "I want to totally associate myself with your (Chabot's) remarks with respect to Crimea and I have to say that, I assume, the US's position is that a sovereign territory was illegally annexed by Russia."
He added, "'I hope this was clearly conveyed to the new Indian government and that to me, this is not an ambiguous issue or something subject to debate. It is sovereign territory of the Ukraine and it remains so."
Biswal further agreed that she wholeheartedly agreed with the US's characterization and that they would continue discussions with India to ensure that they understood America's position on the issue."
Image: People take pictures of an MH17 sign during a candlelight vigil in Kuala Lumpur. Photograph: Edgar Su/Reuters.