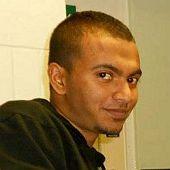 A 19-year-old Indian student in Britain has been missing since New Year's Eve, prompting his father to issue an impassioned appeal to trace his son.

Souvik Pal, from Kolkata, vanished after being separated from friends while celebrating New Year's Eve a nightclub in Manchester city.
Police divers combed the Bridgewater Canal near the Warehouse Project nightclub in the following days but the teenager remains missing, Manchester Evening News reported on Tuesday.
His father, Santanu Pal, who flew to Manchester from Bangalore in a bid to help the search, said he would stay in Britain until his son is traced.
At a press conference at police headquarters in Manchester on Tuesday, he made an appeal to anyone with information which might lead police to his whereabouts.
Santanu said he was proud of his son, who seemed to be settling well in Manchester and had made friends after enrolling on a product design course at Manchester Metropolitan University.
He lived in Cavendish halls of residence on Cambridge Street.
Santanu said: "I am proud of my son and I will stay here until I get him back. I am grateful of the efforts Greater Manchester Police and Manchester Metropolitan University have made since my son's disappearance and the support they have given to me."
"I would like to directly appeal to anyone who has any clues that can help the police search for Souvik, to call the police. This has been a very difficult time for our family back in India, including Souvik's younger brother, who views him as a role model.
"If anyone can help, please call the police," he said.

Santanu said his son was a "brilliant student" who had been awarded a Vice Chancellor's Scholarship by the university.
Souvik was offered places at universities in London and Singapore, but chose Manchester because of the "fantastic facilities".
Santanu added: "Everybody loved to have him as a friend and he was enjoying his life in Manchester. We have been told that by his friends. He had never been out India before and his friends in Manchester accepted him."

"We are really depressed - this is a very difficult time."
Santanu said Souvik did have plans to visit other parts of Britain - but had not mentioned doing so recently.
Santanu has visited the site of his son's disappearance and said it was "very difficult" and that he had "no clue what could have happened to him".
Police contacted Santanu in India after his son went missing. He said his family spoke to Souvik regularly over Skype and over the telephone - every two or three days.

Detective Chief Inspector Colin Larkin said doormen had asked Souvik to leave the club shortly before 11pm on December 31 after attending with six friends and flatmates.
He added Souvik was "not described as drunk by anybody".

Police have scoured CCTV footage from the club -- where Souvik is last seen -- but have found no clues about his movements afterwards.
Larkin said diving teams were not currently searching waterways, but would continue to do so if new information emerged.
"We are looking to bring him safely to his family. I appeal to anybody who may have been in the club or in the areas at the time to contact the police."