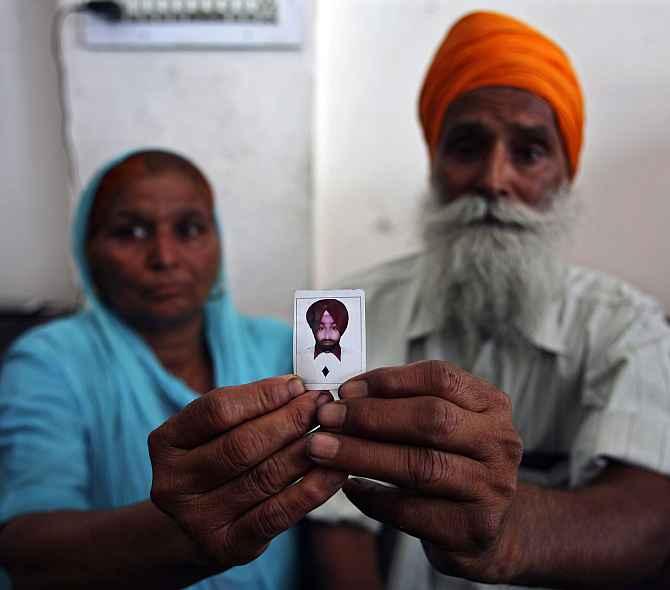 The Indian government's silence over the fate of 39 Indians kidnapped in Mosul, Iraq is abnormal to say the least.
According to source privy to the negotiations in Iraq said, "The people who were mediating between India and the kidnappers (ISIS operators) have gone silent."
When coaxed further, the source said, "I suppose we can't say our brothers (kidnapped Indians) are dead but we can't confidently say that they are alive. Let's keep our fingers crossed till confirmation of any kind comes across."
Back home, the families of the kidnapped Indians have no information about their loved ones trapped in bloody battle between ISIS jihadists and Iraqi security forces.
An Indian Express report on August 6 has quoted an official of the Kurdish government saying that , "they had information that (Indian) workers, along with many other people were killed by DAIS (Dawla Islami, or Islamic State) and their corpses were thrown into a deep hole in the Sahaji area."
Taking note of the ground situation and ominous reports coming from Iraq about kidnapped Indians who are largely poor labourers from Punjab, the Congress had raised a 'calling attention motion' on the issue in the Rajya Sabha where External Affairs Minister Sushma Swaraj had tried to reject any such contention that Indians have been killed.
It seems that Indian negotiators, who are trying to free the kidnapped workers, have no clue about fate of their countrymen in Mosul.
Image: The parents of a construction worker stranded in Iraq show their son's photo, in Amritsar.
Photograph: Munish Sharma/Reuters