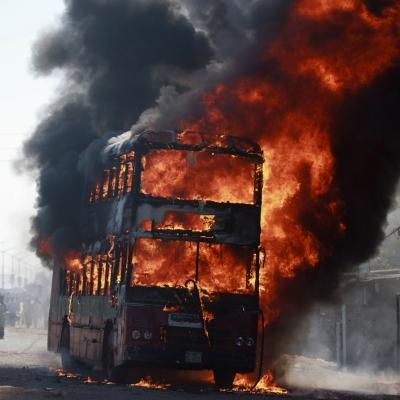 The main opposition Bangladesh Nationalist Party on Saturday alleged that India is trying to transform Bangladesh into a "puppet state" by patronising the ruling Awami League before the forthcoming general elections.
"The ghost of Indian Sindabad (an evil character of The Arabian Nights) has got the better of this government," said Mirza Abbas, a senior member of the BNP Standing Committee.
During a discussion at the National Press Club in Dhaka, he alleged, "India wants to bring back the Awami League to power. For this reason, the government is going to hold an unilateral election so that Bangladesh can be transformed into India's puppet state."
On Friday, Abbas had criticised Indian High Commissioner Pankaj Saran for his purported activities, including a meeting with the Election Commission.
"Whatever efforts Pankaj Saran may make, they cannot retain Prime Minister Sheikh Hasina in power...I would like to tell him, you are only seeing your own interest and not the interest of the people of this country," said Abbas, a former minister.
Last week, Saran had said India was holding consultations with the United States and other countries on the political impasse in Bangladesh. His comments were the first public remarks on the much talked about consultations.
The BNP and the Awami League are at loggerheads over the conduct of the polls to be held by January 2014.
The Awami League has formed a multi-party interim set-up led by Prime Minister Sheikh Hasina to oversee the elections despite opposition from the BNP, which wants a neutral caretaker government. The BNP has also claimed that polls will not be credible if they are held under Hasina's leadership.
Recent nationwide shutdowns enforced by the BNP and its fundamentalist ally Jamaat-e-Islami triggered widespread violence that killed 30 people.
Image: Smoke rises as a bus burns on a street after a nationwide strike by the opposition ' Photograph: Mahmud Opu/Reuters