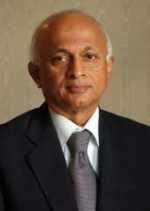 India will ask members of the United Nations to ensure a "zero tolerance" approach towards terrorism besides pressing for an early adoption of the Comprehensive Convention on International Terrorism during the United Nations General Assembly's annual gathering of world leaders.
Foreign Secretary Ranjan Mathai said India also proposes to focus on the issue of terrorist financing at a special meeting of the UN Security Council's Committee on Counter Terrorism in November.
Mathai said India would continue to stress the need for a "proactive campaign" against terrorism during the current session of the General Assembly and would work towards an early adoption of the Comprehensive Convention on International Terrorism.
India, which chairs the United Nation's Security Council's counter-terrorism committee, would also "urge all member states to ensure zero tolerance towards terrorism and to take urgent action to prevent and combat terrorism in all its forms and manifestations," Mathai told reporters at India's UN mission in New York on Wednesday.
India would also continue to emphasise its commitment to universal, non-discriminatory, phased and verifiable nuclear disarmament in a time bound manner.
Mathai said the ongoing 67th session of the General Assembly is taking place at a time when the world is facing continued economic and financial uncertainty and the Middle East and North Africa regions are in a "state of flux".
During the UNGA session, India would actively pursue measures aimed at strengthening multilateralism while ensuring that the interests and concerns of the developing world form the basis of these endeavours.
A major part of India's efforts would be directed towards maintaining development as a  centrepiece of the UN priorities, Mathai said. He added that India would also focus on ensuring that the post-2015 development agenda retains its focus on poverty eradication and inclusive growth.
"We will be proactive on the evolution of the sustainable development goals in an inter-governmental process visualised at Rio+20 ensuring the primacy of development and addressing environmental and social concerns of developing countries," he said, adding that another area of focus for the country would be the early implementation of the financing strategy and the facilitation mechanism for transfer of technology to support sustainable development.
External Affairs Minister S M Krishna will arrive in New York on Thursday for the General Assembly session, which he would be addressing on October 1.
He is scheduled to participate in several high-level meetings, including the ministerial meeting of the India Gulf Cooperation Council on September 28, the annual Commonwealth Foreign Ministers' meeting on September 29, meeting to commemorate 15 years of the convention against chemical weapons on October 1 and the informal meeting of the SAARC Foreign Ministers on October 2, Mathai said.
India also rebutted Pakistan President Asif Ali Zardari's remarks on Kashmir at the United Nations, asserting that the Kashmiri people have "peacefully chosen their destiny" in accordance with democratic practiscs.
Mathai said Jammu and Kashmir is an integral part of India and the country's position on the issue is well known.
"We have seen the reference to Jammu and Kashmir in the statement of the Pakistan president. Our principled position on the issue has been consistent and is well known," he said on Wednesday when asked to comment on Zardari's remarks.
"The people of Jammu and Kashmir, which is an integral part of India, have peacefully chosen their destiny in accordance with democratic practises. They continue to do so," he said.
Pakistan had raked up the issue of Kashmir at the UN again when Zardari said in his address to the General Assembly that "Kashmir remains a symbol of failures, rather than strengths of the UN system."
Zardari had said his country's principled position on territorial disputes remains a bedrock of its foreign policy and that resolution of the Kashmir issue can only be arrived in an environment of cooperation.
Pakistan has raked up the issue of Kashmir at the UN forum time and again but India has insisted that it is its internal matter.
United States President Barack Obama has also ruled out any "outside" solution to the Kashmir issue, saying in an interview in July that disputes between India and Pakistan can only be resolved among themselves.

Image: Foreign Secretary Ranjan Mathai