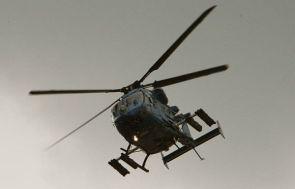 Close on the heels of providing nearly 770 vehicles, India said it would loan two military helicopters to Nepal for use by personnel engaged in security duties for the upcoming Constituent Assembly polls.
The Advanced Light Helicopters will arrive soon from India for use during the election scheduled for November 19, Indian Ambassador Ranjit Rae said at a function where 48 vehicles were handed over to Nepal's Election Commission.
"India is providing two helicopters to the Nepal Army on loan for election purposes and they are arriving shortly," Rae said. "These helicopters will help in the smooth conduct of the elections in Nepal."
Rae handed over the keys of 40 double cabin pick-up trucks, five jeeps and three mini-trucks worth Nepali Rs 55 million to Election Commission officials in the presence of Chief Election Commissioner Neel Kantha Uprety.
"We want to see free and fair elections in Nepal with a good voter turnout. It is the desire of India to see peace, stability and democracy flourish in Nepal," he said.
On Wednesday, India donated 716 vehicles worth Nepali Rs 850 million to the home ministry for use by security agencies during the polls.
During External Affairs Minister Salman Khurshid's visit to Nepal in July, New Delhi agreed to provide 764 vehicles to help in conducting the Constituent Assembly election.
Rae said it was a "great privilege" for India to assist in holding the election, which will "institutionalise peace and democracy".
Chief Election Commissioner Uprety said: "We appreciate the support being provided by India that would be instrumental in conducting the polls in a free, fair and smooth manner."